We are currently experiencing an issue causing a delay in delivery of Summoner Advancement, the Alliance Quest event, and other 3-Day X-Men use event. We are working to resolve this, but it will likely take a few days. We will ensure that these rewards are delivered to affected Alliances. Please do not change Alliances until your rewards are delivered.
Kabam what are the chances of getting a particular 5* champion?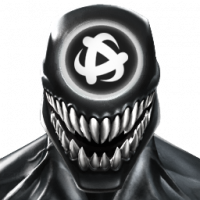 lozzadude
Posts: 126
★
I have opened 10 basic 5* crystals & 3x featured 5* crystals. Out of 13 I have pulled 7x science, 5x mutant & 1x tech, so my pulls roughly equate to 54% science, 38% mutant & 8% tech.

Currently there are 72 champions in the basic crystal & although there are not equal numbers of each class, there isn't massively more of one class than another.

If there was an equal chance of getting each champ surely I should have pulled champs from skill, mystic or cosmic? Kabam, is there not an equal chance of getting each champ? Or is there a great chance of getting a meh champ & most of them are science?

This discussion has been closed.