This has been happening too long and you owe me Kabam!

Topher_Towers
Posts: 77
★
I barely even had a chancd to hit fight yet but you keep giving me constant connection errors every damn day.
Then you take half of my health because you can't maintain the damn game right!?
Not to mention the recovery time of the cpu. I lost an easy fight because you're favoring the cpu's recoup time. Not only did the cpu block my sp2 mid combo but after it dealt an sp1 on me it went straight into a combo KOing me for a ridiculous easy fight. Fix this **** and stop robbing us of our time and units!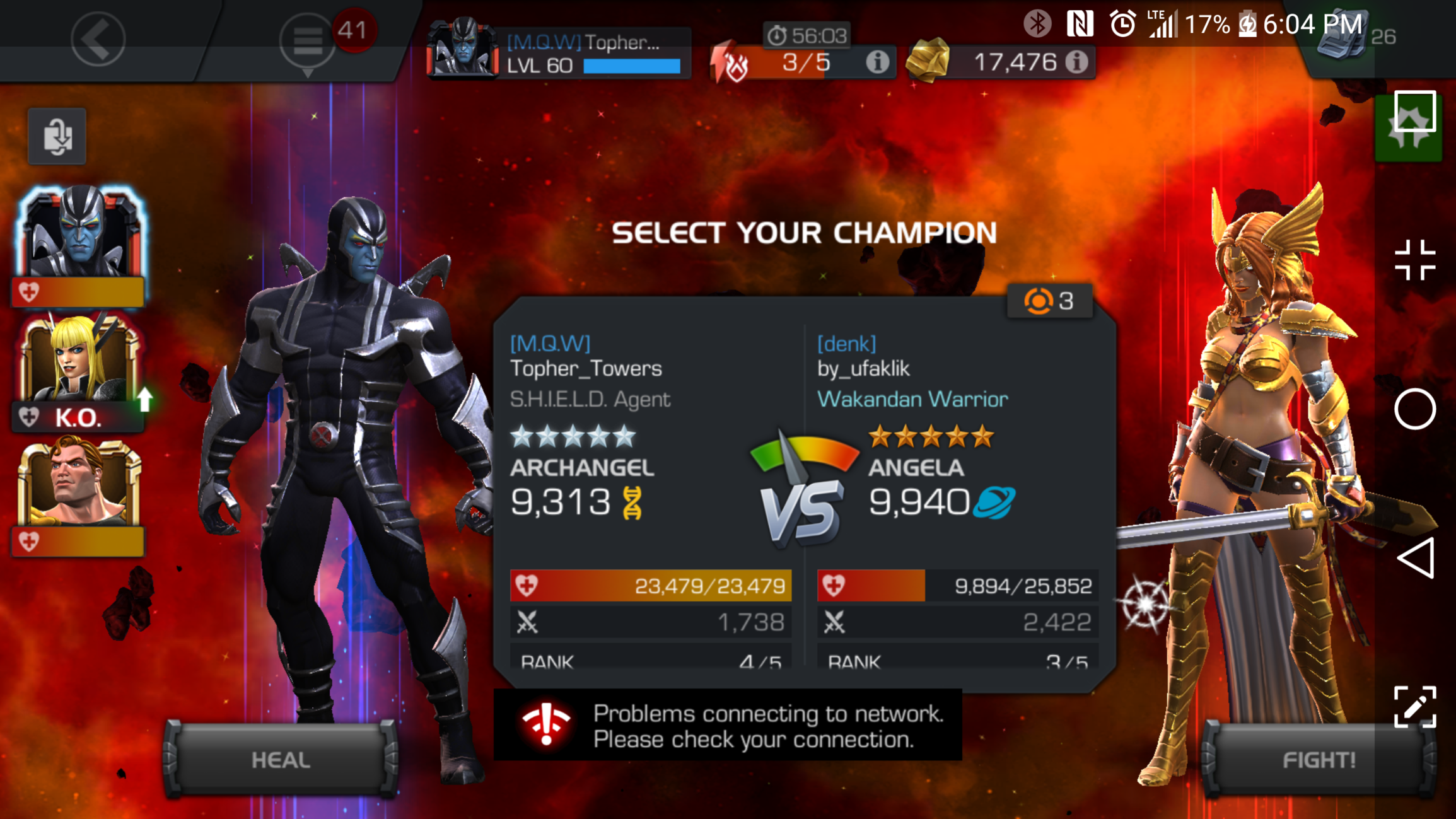 This discussion has been closed.