Summoners, due to a technical issue, this week's series of Alliance Quests will be cancelled at 4pm PT. There will not be any Rewards for this series. The next series of Alliance Quests will start on April 18 at 12pm PT. We will be assessing the impact on Alliances and compensating accordingly, as well as returning Alliance Tickets.
AW Bosskills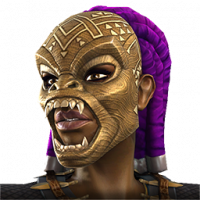 Karakanli
Posts: 80
★
Hey guys,


Just a short question to the pros here:

We today experienced for the Second time a player killing our R4 5* Spidey Dupe Boss (sig 100) in AW with 4!!! active buff nodes... can anyone confirm if and how that possible in any way? Maybe someone can post a Link to a stream showing this...

The enemy didnt give away a kill and even approx no hp!!! He used R3 5* Blade sig 30, R3 5* SL and R1 6* Single WS...

Btw we are in tier 5 in AWs.

We already contacted Kabam to look for some Details or cheats but... well no response and today it happened again...

Some hints appreciated, thx in advance
Kara

This discussion has been closed.