Don't You Guys Think New Champs Are Increasing At A Rapid Rate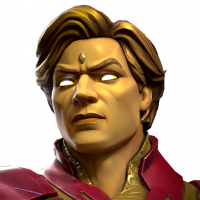 Dhruvg
Posts: 287
★
Well I remember how the old game used to be less champs more fun, but now the new champs are increasing at a rapid rate , and there is no fun . Every month new champs come , and we focus on them and forget about the previous ones .
I remember Kabam Said That "They don't want few champs To Rule or Control The Game" . But what is happening right now , still there are few champs which are controlling and the game and very small group of champs which are of some specific use .
So I think kabam should stop giving new champs every month and work on something bigger .Because most of the champs are so uncommon to most of the player base.