We are NOT AI controlled drones!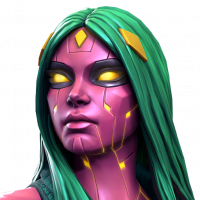 Unknown_Soldier
Posts: 154
★★
Since update 12.0 your game has become borderline unplayable, not because your game is too hard but rather your AI cheats and does NOT stay within limitations of your own game! There is a different between keeping a game challenging and innovating and making it a MONEY sucking abyss by introducing new content with broken game mechanics. In lame terms YOU AI cheats!

The reaction time has been speed up so fast that your game is borderline unplayable in the more difficult modes.

On several occasions I've witnessed your AI chain on a combo immediately after I perform a 5hit combo as if it was a part of my attack. This should NOT happen!

I have witnessed multiple times after your AI MISSES a heavy attack with NO interruption activates a special attack with NO DELAY.....and I'm talking about BEFORE animation of the heavy finishes IN MID-AIR when champion is even upside down. This should NOT happen.

I have witnessed in Master Mode your AI punching through my blocks and landing free hits.......This should NOT happen!

Your AI get a parried and even when STUNNED manages to counter parry or pull off a cheap special when the circle timer is clearly NOT finished on screen......This should NOT happen!

Debuffs inflicted on AI seem to be less effective and not activate as often as your % chance indicates while AI Debuffs seem to activate more frequent ......This should NOT Happen!

AI interrupts specials MID COMBO. The special is BLOCKED AND AI lands free hit and KOes me...This should and NEVER has happened before all your updates!

Any situation where an AI lands a hit it shouldn't especially if it's a Special on a champ that has a boost on damage results in us losing the match. This is not innovative, challenging or rewarding! It's annoying and a turn off to anyone who enjoys fighting games! It does not entice us to spend money accept in cases where we are so infuriated we spend to beat a asshat champ we KNOW we should have beaten. After we calm down and realize you screwed us over we lose interest and persue other games that DONT cheat us! Fix your cheating AI and realize we ARE NOT robots. There is time between when we hit button and input registers on game there is supposed to be slight delays especially if a computer MISSES a hit or gets stunned. Stop cheating your players....we are NOT robots this is a GAME games are supposed to be interactive and fun!