Get a Free 3-6 Star Baron Zemo this Week!
Log in to the Summoner's Market at
https://store.playcontestofchampions.com/
and claim the Baron Zemo Selector between 10am PT November 24 and 10am PT on December 1st.
Proven and Below: 3-Star
Conqueror/Uncollected: 4-Star
Cavalier/Thronebreaker: 5-Star
Paragon/Valiant: 6-Star
You can only claim this Baron Zemo one time. The Baron Zemo is delivered as a selector, claiming it will require you to choose your rarity immediately. If you plan to change your Progression level during the Cyber Week event, we suggest you wait until you have made that change before claiming this selector.
Due to issue with the "Not Another Anime Reference" Solo Event, we will be disabling the event for the time being. We will return the event at a future date when the issues have been resolved. We apologize for the inconvenience.
R2 6* prestige question..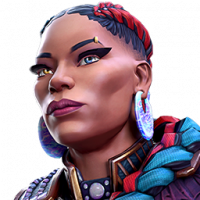 Mosh
Posts: 18
I along with several others will have enough t5b shards to complete my third after complete "Uncollected" next month..

Can we get a reply to give us an idea of how they compare to a r5 5* duped and unduped.. since they are using the most difficult to obtain catalysts, there should be a difference in favor of the 6* due to the extra t5b and t2a needed to rank them..