**HOTFIX AND GOODIES**
Our latest Hotfix is now live for both iOS and Android! Please manually update your game. Additionally, because of the bugs' impact on energy refill consumption, we have provided summoners with Energy Refills and a few other items to assist in the Contest! Sign in and check your messages now to claim yours!
What in the-?!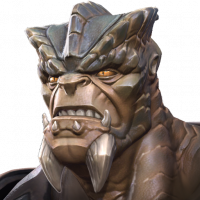 charaderdude2
Posts: 1,530
★★★
Yo!So,I spun a 4* crystal and was expecting usual trash,was hoping for Stark spidey.But I never thought this could happen:
Crazy pull!really happy,Which brings me to the subject of the discussion,What 4,or 5* pull,for that matter,did you feel most happy with?
I also got 5* hypes