Summoners, the Necrosword Crystals (the crystals in the Knull Cavalier Preview Bundle) currently have a higher than intended drop rate of 6-Star Champions.

We will be leaving the crystals as is for the time being, but will be correcting the drop rates before Knull receives his official release on October 28th. To ensure that this does not affect anybody that purchased this preview bundle, we will be auto-opening these crystals before that date, but this means you will not see what you received. To avoid any confusion, please open your crystals yourself ASAP.
Karnak randomly parrying you when mid combo since update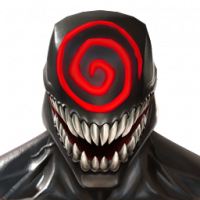 Turkey_Tone83
Posts: 68
★
Just faced Karnak in war, fought him loads over the years. Basically I was attacking him and 3rd or 4th hit he parries. It acted in a way like Medusa's auto block function. I can't see the other players champs for synergy info so I don't know why this is happening. It happened 3 times overall and same thing. I was hitting him, no pauses and I got parried.

Can this issue be looked into as it's only since the recent update and I've been playing for 3 years.

Thanks.