Summoners, we are aware of an issue where the Summoner Sigil's Golden Circle Quest is not available to all players. We are continuing to investigate this. We will be sure to compensate for any missed Gold once we have fixed the issue.
The Hood-Is he still valuable?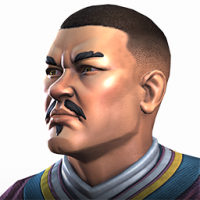 ItsAMeSarthak
Posts: 71
★
I see that many people in the game have a problem fighting against a Medusa AWAKENED. There are little counters to her.
The Hood is one of them.The Hood has an ability called "Stagger"(it basically is like nullify,but it's a passive effect on the opponent,it can nullify only one buff and it will go if it runs out or if it takes an effect and then goes away,the good thing with either of them is that you gain health once stagger disappears).This is effective against Angela,X-23,Wolverine,Howard The Duck,Iron Man(all) and other characters who mostly use buffs.Not only that,when The Hood dashes back and block for 1.5 seconds,you gain an ability called "Invisibility".(In this,when the opponent tries to attack you,they have a chance to miss,if it's a non-contact attack the chance of it to miss doubles.Only lasts for 8 seconds).This is greatly helpful against all characters in the game.If you awaken The Hood,he becomes stun immune and gets power steal once his Invisibility is on cooldown. Hood's first special move does decent damage with a shock,when shock expires,the enemy gets stunned.(doesn't work if enemy uses special move). Hood's second special move does an insane amount of damage,instantly gives him Invisibility with hex(hex is a debuff ability,can only be activated in second move which can replace a buff with itself,when hex expires,it does a good amount of damage). Hood's 3rd move does do bleed after the animation,but I recommend keep using the second special attack.

Tactics for Hood UNAWAKENED
-Keep using Invisibility when it's free.
-Use the dash back Invisibility and wait for it to expire and then use the second move.
-Keep Staggering the enemy,comes handy for X-23 and etc.
-Use this method to gain a little bit more damage on basic attacks.--(Dash,attack,attack,attack,dash)
-I call this the Adrenaline Attack

Tactics for The Hood AWAKENED
-Repeat all steps from UNAWAKENED Hood
-Power Steal your way to second move.

Thank You for Reading This.