who should be ranked? 4* or 5*?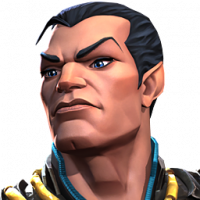 botonox03
Posts: 22
★
Question regarding roster:

I have a large amount of 4* champs (seven 5/50, 23 that are 4/40, and 53 that are 3/30).

I also have eight 5* champs (all are level 1: Rhino (duped), Ant-man (duped), Ronan (duped), Magneto, Ultron, Magik, Hawkeye, and Black Panther).

Should I start ranking up my 5-star champs or should I wait until i get some more champs that are worthy of ranking up?

Any help/advice would be greatly appreciated! Thank you!