Summoners, we are aware of an issue where the Summoner Sigil's Golden Circle Quest is not available to all players. We are continuing to investigate this. We will be sure to compensate for any missed Gold once we have fixed the issue.
Potential buffs to make Blade stronger (and why it is necessary)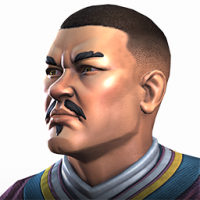 StarlordisWicked
Posts: 291
★
For those of us who played this game prior to 12.0 it's clear that Blade is NOT quite at the level SW was at prior to that. In fact, my blade actually died the other day during AW. This must change. These are some buffs that will make Blade more playable in all content.

1 - Synergy with GP. All "bleed immune" champions magically take equal damage under another name
2 - Synergy with Hyperion - Danger sense applies to all heroes
3 - Synergy with AA - Ability Accuracy Reduction at 99 percent.

Note - all additional synergies are with god-tier champions. We can't afford poor blade having to fill his team with anything less.

4 - Blade's healing is not capped at 70 percent but instead is capped at 95 percent
5 - Blade need only initiate a block and he will automatically drain his energy until he maximizes his health, unless he blocks agains to stop the regeneration.

What other options short of a "win button" can we buff blade with to make him stronger than pre-12.0 SW?