Alliances that have lost AW matches to cheaters.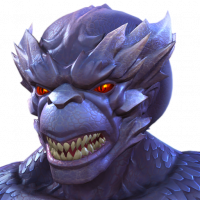 Xoop
Posts: 38
★
Mods please respond to my post. This is a legitimate question that will affect quite a number of alliances. This season we have faced at least 3 alliances that have lost points/rating for cheating. Now this does not mean they cheated against us but there is no way to know. It did seem fishy which is why we reported them. If we were cheated, we lost a match were there was no way to win due to facing an alliance that cheated. This is costing us a TON of points over a few matches potentially. With my alliance on the edge of P2-P3 this could greatly affect the out come of the rewards we get. The cherry on top to finish the season, we are once again matched with an alliance we lost to earlier in the season (which we highly thought they were cheating us). This said alliance just recently got busted down for cheating and we have to face them again. It will be very disheartening to drop to a lower bracket due to all the potential cheating losses we took.

So my question to the mods. Will the alliances that got cheated gain any additional points towards their season score?

I will leave it on this note. I want to thank Kabam for doing their best to punish the cheaters, it's made the season much better overall.