Where these changes ever mentioned in patch notes?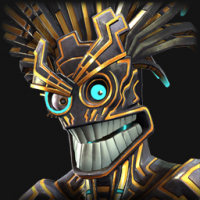 Synchrotone
Posts: 21
The intention of this post is to increase the transparency from the developers, get some clarification about changes to enemy fight mechanics and perhaps for future patch notes to include more detailed information. Or for official confirmation about if some of the mentioned mechanics mentioned below are bugs or unintentional.

I remember that when parry was introduced, there was concern among the player base that the enemy would be able to parry all the time because of how the ai can act instantly. It was stated that the chance of enemies parrying would be really small and shouldnt matter at all, because of the small window of opportunity it required as to the timing of the blocks. Okay, at least we got solid information regarding that matter, and it gave us just as much of a benefit as the enemy if not more.

When they wanted to introduce the changes in 12.0 regarding crit reduction and similar, it was generally stated it was to keep the contest from getting too hard when they wanted to introduce new end content and new champions. At least they reverted most of those changes, except for diminishing returns, which is fine with me as some heroes were already getting to be extremely strong compared to others and it would have meant an even bigger gap when they release new higher star heroes and such.

At some point the enemy fight mechanics was changed so that they could basically charge up a heavy from the opposite side of the screen, and if you didnt move, it would home in on you and connect. Something that isnt possible for the player. I never saw a post or patch note regarding that change. I did see several Kabam posts explaining that the reason was that it would look silly if the enemy wasnt able to do it. I'm sorry, come out clean instead of those explanations, it looks just as silly when we do it, but does that mean that we can home in like that? No. Just give us the real reasons and the right explanations and i'm sure that most of us would actually accept it and if not at least respect you guys for being honest with us.

Sometime around last year i noticed that some enemies was suddenly able to continue doing their combo and finish them even though i had dashed back and evaded the first or second hit their next hit would home in on me and connect. It was especially apparent in when you fought Dr. Voodoo in AQ, Magic or Karnak. It was like their reach had been increased like in the same way that the enemy could strike you with a heavy from the other side of the screen. I never saw a thing about that change in the patch notes either. Maybe i missed them but it made me a bit concerned since it made the fights not impossible but quite a lot harder than they used to be.

The last thing i've noticed was with the 18.0 patch and fights on the hardest difficulty of the events. Enemies were now able to dash back instantly after you had finished a 5-hit combo on them, as if the normal period of time where they couldnt react had been completely removed. Now, that isnt a total game breaker, but it did look weird and it made some fights a lot harder than they used to be. For instance, fighting Modok on a boss node in AW usually meant that if his shield block activated on the first or second hit in my combo, i always end my 5-hit combo without him being able to move and sometimes the last hit would connect because his shield timed out. Now, he just moves in the middle of my combo and dashes back. I didnt see anything mentioned in patch notes about this change and its irritating me, because its a change in difficulty as are all the above mentioned changes. Its not the change in itself, i can live with some increased difficulty if there is some logical explanation and official mention of them.