Starburst buff? Really?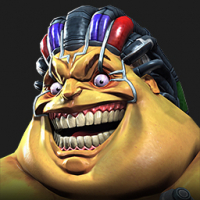 68W_CAB
Posts: 3
Starburst buff? Really? What a cheap way to make the degeneration buff severely limit strategy in the game!

UNLESS, of course, you are fortunate enough to have a champion that has been beefed up enough and/ or is immune to denegeration effects, OR you paid a ridiculous stupid amount of money for stuff like salve, etc.

Let's just add this critic to one of the many on the App game reviews.

Thanks for thinking of another way to make the game less fun!