This is why people hate kabam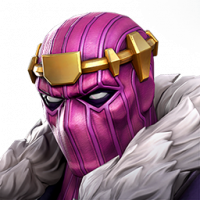 1nfinity24
Posts: 13
★
Let me start by saying I've been playing this game for over 2 years now. I'm a casual player, but I log in daily and actually enjoy the gaming experience. Also I apologize in advance for how long this is, but I feel like it's important for people to see.

I'm a father of 3 and ever since I started playing this I have let them open my crystals. What 6 year old to 11 year old boy wouldn't like to see their favorite super heroes burst out of shiny crystals. Well, yesterday, one of my children opened up a 4* crystal for me. He pulled a Phoenix which I thought was cool. Who wouldnt want more PI right? He hands me back my phone and I quickly take her to rank two...then I notice 1400 units are missing. Well it turned out my son accidentally bought the rank up offer after opening the crystal (total ripoff, but not the point of this thread).

Next, I put in a support ticket explaining what happened.

So, at this point I'm thinking, sweet all I have to do is turn in the stuff and bam, units are back. After all she did say all the items were in my reserve right? But oh no, I ranked up Phoenix before I realized what happened. How she missed this originally I dont know. After looking in my inventory it turns out I had everything covered except 2 cosmic tier 2 cats.

So I email back again explaining what happened. Offering to grind them back at the next cosmic quest or even rank Phoenix down to recover the materials, I mean how hard can that be right? unacceptable.

Basically a nice way of saying sorry, f u, lucky I dont ban you for violating TOS. What the hell is that?!

Now don't get me wrong, I realize in hindsight that this is all my fault. However with that being said, how hard would it have really been to make this right and keep a happy customer. This is the **** that continues to drive people away. I'm seriously contemplating quitting. I've already notified my alliance that I'm taking a couple days off to think things over. I truly enjoyed playing this game over the last couple years despite all the other bs that has occurred.

I hope you find a solution to this problem before it's too late.


Post edited by Kabam Spice on
This discussion has been closed.