Greetings Summoner, Due to issues affecting Alliance Wars, Alliance War Season 36 will be postponed until August 24th, 2022 and the minimum number of Wars Summoners are required to participate in to qualify for rewards will be reduced to 3. The Season will be shortened to 3 weeks.
The currently active War will not count affect the Season scores. War Rating will still be affected by these Wars.
For more information please see
this post.
Is Kabam giving Marvel Insider Points anymore?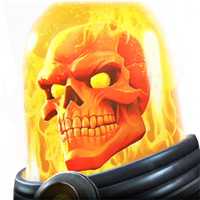 bubbapost1979
Posts: 20
★
Hello,

Yes, I know that Kabam and Marvel are not the same. We used to get Marvel Insider Points for completing the Beginner, Normal, and Heroic versions of the monthly quest. Are they still doing that? Are there going to be any new MCOC rewards on Marvel Insider?