**Login Issues - Update Aug 9**
Hotfix 36.1.1 is now live. This fix targets errors while logging in that some summoners faced. Manual update may be required.
LVL UP & ITEM USE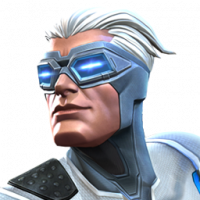 David12364
Posts: 62
I know this is not first post like this,but we must hold it on the top so
@Kabam Miike
can send this to his team,and check again whats going on...One week pass,and still no both of those events...We rlly need them ASAP! Just dont tell me that its normal,bcs its not normal to wait for SOLO EVENT TO SPAWN 7 DAYS. Same for item use.
Btw,i have seen some posts that couple of players can see lvl up event on their 2nd acc,i mean low rated account.
Best regards,
David