LOL 100% with Star Lord AND Blade?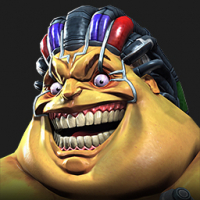 AceDeMoN
Posts: 139
★
LOL team with Star Lord AND Blade, is it possible/worth doing or best to stick with 1? Thinking Blade, GR, stark spidy, SL, vulture or Dormamu. Both are 5* r4 currently but I can rank one , I'm assuming SL would need to rank up more if I'm using both (I also know generally blade is the better option to rank up, is that still the case if it's for LOL specifically?)
Blade against champs without the dangersense ability could mean long drawn out fights that'll be done in half the time with Star Lord is what I'm thinking. Advice?