**KNOWN ISSUE**
Some items are displaying erroneous star ratings. This seems to be happening most on items where typically there are no star ratings. We have found the cause for the issue and it will be resolved, targeting mid-late next week.
Someone needs to address the death matches issue in 5* featured arena
_GRINDER_
Posts: 538
★★★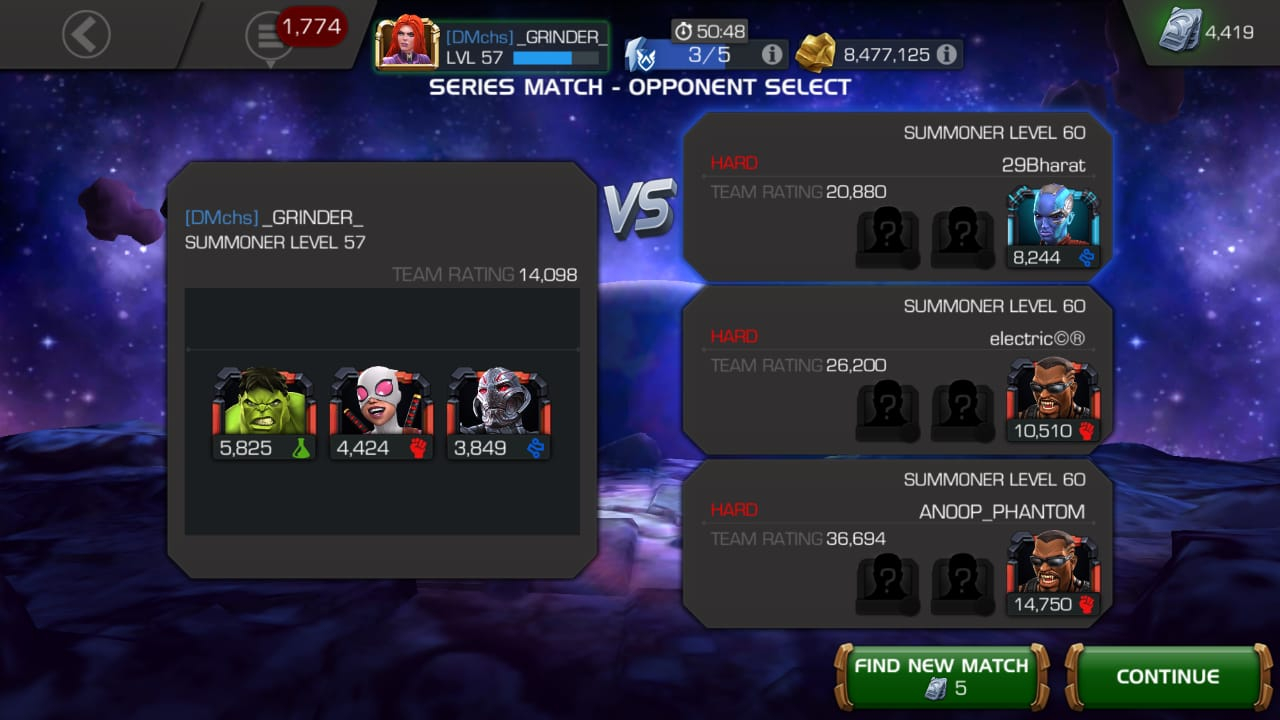 I am on streak already and my PI is high too . My 3 champs are r3 , R2 and R2 .
Why am I facing death Match on streak 36+