Compensation for the Issues that we experienced on November 8th and the rewards that were unable to be claimed due to those issues are being sent out via in-game mail on November 15. Alliance War season rewards will be sent out on approximately November 20. Leaving your Alliance prior to this will result in missing out on your season rewards.
Other Champions appearing in pre-fight screen [Under Investigation] [Merged Threads]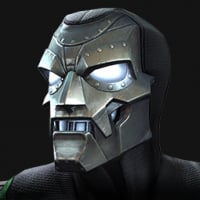 Spider1man11111
Posts: 25
I was playing act 4 and maestro appeared in the background here...
And here I was playing RoL and storm appeared in the background there also, I'm just wondering if this is a glitch or if it's supposed to happen lol
*MOD EDIT* This is a known issue that will be resolved in an upcoming update.
Post edited by Kabam Lyra on