**KNOWN ISSUE**
Some items are displaying erroneous star ratings. This seems to be happening most on items where typically there are no star ratings. We have found the cause for the issue and it will be resolved, targeting mid-late next week.
Dungeon bug??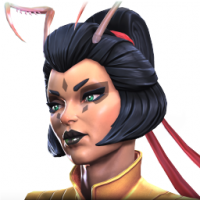 milomike
Posts: 91
★
Was in middle of dungeon 5, finished fight, game froze and was forced to restart the app. Upon restart, try to continue with the dungeon, click "continue" and in boots me to the main screen. In dungeon chat, clicking "go" also boots to main screen. Tried restarting app several times, even turned phone off/on, neither helped. Recorded a short video of attempting to continue, but forum won't allow me to upload the video, only gives option for pictures.
This discussion has been closed.