Summoners, due to a technical issue, this week's series of Alliance Quests will be cancelled at 4pm PT. There will not be any Rewards for this series. The next series of Alliance Quests will start on April 18 at 12pm PT. We will be assessing the impact on Alliances and compensating accordingly, as well as returning Alliance Tickets.
Web Slinger Challenge- Team Comp.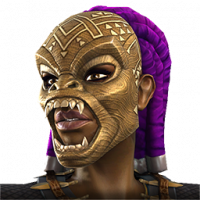 Drizzits
Posts: 157
Alright, so naturally, myself and others will be considering a legends run for this challenge.
What teams do you think will be most effective, with a bunch of enemies who do nothing but evade?
I speculate some stun immune spoders, so ability champs like Elektra will still be (probably) viable, right? Or no?
For major options I've got SL/Magik, elektra and bw.
Thoughts? Input?