Danger Rooms / Emma Frost OP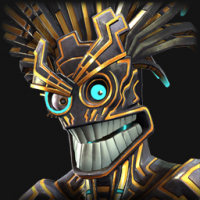 Nightwraith21
Posts: 64
★
Pros:
- They're short
Cons:
- Lack of rewards
- Too much energy to complete
- They don't seem to be a challenge; they're bland and obvious.
Also wth is with the Uncanny Danger Room-Epic? 6* duped Emma Frost (who's completely and idiotically overpowered) and this is what they call the "special reward" at the end of the week?
I mean, it feels underwhelming. To quote a well known player: in the current state of the game, that's not worth it.
P.S. if any of y'all have some strats or tips to tackle Frost in Master/Uncollected, I'd love some advice. The difficulty spike is atrocious from heroic and the previous chapters.