Compensation for the Issues that we experienced on November 8th and the rewards that were unable to be claimed due to those issues are being sent out via in-game mail on November 15. Alliance War season rewards will be sent out on approximately November 20. Leaving your Alliance prior to this will result in missing out on your season rewards.
Medusa Autoblock Clearing Void Debuffs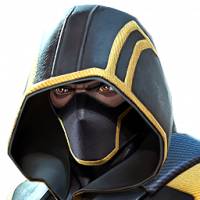 Husky54
Posts: 237
★★
Expert map, AW Node 24: 200% Champ Boost, 200% Health, 200% Recovery Boost, Limber, Buffet
Void's debuffs are being cleared from the opponent upon activation of Medusa's autoblock.
As far as I am aware, this is neither an attribute of this node in AW nor is it part of Medusa's mechanics.
Video of the issue here: