UPDATE: A new Hotfix (v32.2.3) is now being released to address this issue. Please keep an eye on your App Store for this update to address the below issue.
We are currently experiencing an Error when Summoners view a Champion's Synergies while in the Champion Selection screen in Arenas and Duels. We are aware of this issue and are working on a Hotfix to address it. In the meantime, please avoid using the synergy menu to prevent this error and crash. We apologize for this inconvenience. Updates will be posted here:
https://forums.playcontestofchampions.com/en/discussion/293506/error-when-looking-at-synergies-from-champion-selection-screen
Diversity - How are the points scored?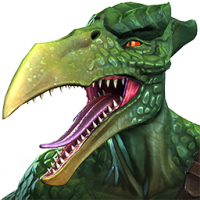 savemejebusx
Posts: 47
Hi guys, just wondered how the points are scored for diversity? We try to be as diverse as we can (excluding god tier defenders).

For example, in our last war we had 81 different champs, yet our diversity score was 120. so i checked again to see if you scored a point per unique champ in each unique tier (ie 1 point for a 5 star xyz champ, 1 point for a 4 star xyz champ, 1 point for a 6 star xyz champ, etc) and worked out we had 97 unique iterations in this case.

so what is it?

I've searched the forum, but cannot find an explanation, would someone be able to point me in the right direction please?