Summoners,

The Contest will be down for an unplanned emergency maintenance today at 4:00 PM PDT (11:00 PM UTC). This Maintenance may take as long as 2 hours.

We apologize for the inconvenience. This maintenance is necessary to avoid future disruptions.
Contender, Proven, and Conqueror Discussion Thread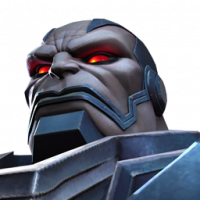 Kabam Miike
Posts: 6,318
Administrator ›
Hey Summoners!

We've just announced 3 new levels of Progression for Summoners that can be achieved between Acts 2 and 4! Read all about them here!

You've probably got some questions, so ask away!