New profile pics, but what about tier borders?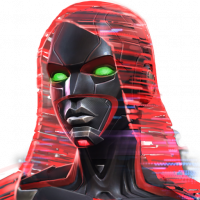 AlexMilo
Posts: 41
★
Not sure if this has been brought up before (search found nothing) but currently our profile pic will only have the basic dull border if we switch to someone besides our top champ. But shouldn't we be able to pick a champ AND the border we want to go along with it?
Like if I put Hood on there, I could pick a 5* border (as I have him) but not 4* border (as I don't have him).
I understand that's an incentive to buy the new profile pics but there's so few the entire alliance would quickly be sporting the same ones.

And bonus question:
Some champs have had 2 different pictures in the game, like Dormammu started off by sporting his portrait as the bordered picture and current in the calendar rewards, Domino has her portrait there and not the usual bordered picture. So I was thinking, wouldn't this be a neat feature to implement for all champs in the game? 2 pictures to choose from for each character?