We are currently experiencing an issue causing a delay in delivery of Summoner Advancement, the Alliance Quest event, and other 3-Day X-Men use event. We are working to resolve this, but it will likely take a few days. We will ensure that these rewards are delivered to affected Alliances. Please do not change Alliances until your rewards are delivered.
Stuck on Aegon in Master, what do I do?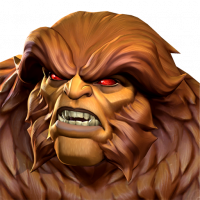 Spidey1918
Posts: 10
So where I'm at in the game im frankly stuck on what to do in general, it seems I dont have the champs to beat master this month, Aegon is just that difficult for me as I suck at intercepting since the always clip off my intercept before I hit them. Ive done more than 30 runs on this dude with this team saving starky for the fight since hes my only real chance against Aegon.
These are my champs im using and other champs in my roster
Stuck on Aegon in Master, what do I do?
33 votes