Summoners, we recently encountered an issue with the Alliance Quest Setup Phase Starting Timer that may cause the Setup Phase Starting Timer to display erroneous information, though we are working on a fix for it as quickly as possible. Additionally, if the Setup Phase does not let you plan your days in advance, you will be able to once the Event officially begins on the Alliance Quest Start date.

For clarity, the next Alliance Quest Enlistment Phase will begin on December 5 at 20:00 UTC, regardless of what the in-game timers display.

The next Alliance Quest Start will be on December 6 at 20:00 UTC. This is when Summoners should be able to enter each Map.

Thank you for your patience and understanding as we work to resolve this issue.
Account banned without any reason.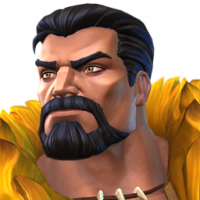 EvilVenom
Posts: 2
★
I fought a 5* duped rhino on node 51 in AW.
I defeated him in 2 attempts, right after defeating , i got disconnected and got a message that my account has been permanently banned.
I have never used any 3rd party or cheating method. I do share my login info with my friend who lives in the same city, but he has not logged in my account since 3 months, because we changed our alliances.
Even then, lets suppose that i am sharing account, instead of giving me warning, Kabam banned my account permanently. There are a lot of players who share login info and they didn't get banned, instead they got warning.
I've been playing this game since December 2015.
Am i banned because i dont spend money?
Or am i too skilled?
I sent kabam a ticket, and i am going to share their automated reply.
My in game name is "EvilV.e.n.o.m"
Any solution for this rubbish act by Kabam?
This discussion has been closed.