Variant 2.3 boss "fatigue" debuff bug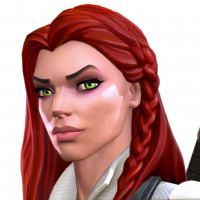 ToppesTTaco
Posts: 8
I am seeing a bug that I couldn't find in another thread on the 2.3 boss in variant difficulty for the new throwback Ultron quest...
The node has 2 main things on it:
1. When the defender drone passively evades, they can place a fatigue debuff on the attacker.
2. While under effects of fatigue debuff, the attacker takes damage when attacking the defender.
How does the drone passively evade?
It works a bit like Spider-Man classic evade... and he does it randomly. I am fine with that.
What I AM NOT fine with, is the ability for this debuff to trigger when I hit the defender while the defender is stunned.
Please explain to me how the defender is able to evade and place the fatigue on me when they are clearly stunned.
I have a video of this, and hopefully will be able to post it.
I'm unable to post the video, but I have images of the nodes.