UPDATE: A new Hotfix (v32.2.3) is now being released to address this issue. Please keep an eye on your App Store for this update to address the below issue.
We are currently experiencing an Error when Summoners view a Champion's Synergies while in the Champion Selection screen in Arenas and Duels. We are aware of this issue and are working on a Hotfix to address it. In the meantime, please avoid using the synergy menu to prevent this error and crash. We apologize for this inconvenience. Updates will be posted here:
https://forums.playcontestofchampions.com/en/discussion/293506/error-when-looking-at-synergies-from-champion-selection-screen
Why no more rank down tickets?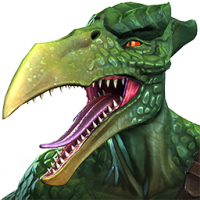 Tilt603
Posts: 3
★
I am a huge fan & player of MCOC and I thoroughly enjoyed receiving the rank down tickets months ago. But since then nothing? Not even in a units bundle, or a special event to purchase? Cmon rank down tickets would be awesome to put out again.