Compensation for the Issues that we experienced on November 8th and the rewards that were unable to be claimed due to those issues are being sent out via in-game mail on November 15. Alliance War season rewards will be sent out on approximately November 20. Leaving your Alliance prior to this will result in missing out on your season rewards.
Am I an endgame player?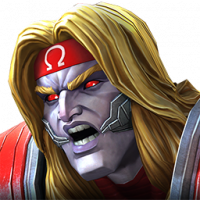 Hiug456
Posts: 82
★
So I often hear people talk about endgame players and that they are an endgame player. So I was wondering am I one? I have completed act 5, I can explore uncollected each month, I haven't had a completion run in LOL but I did do ROL. I have three rank 4 5* and two 6* at rank 1. So if people could just tell me if I match the definition of endgame player or not that would be great. Thanks in advance.