Summoners, due to a technical issue, this week's series of Alliance Quests will be cancelled at 4pm PT. There will not be any Rewards for this series. The next series of Alliance Quests will start on April 18 at 12pm PT. We will be assessing the impact on Alliances and compensating accordingly, as well as returning Alliance Tickets.
Thank you Kabam for Maze. Loved it.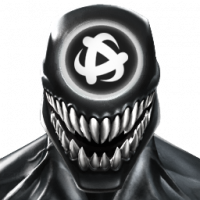 Dhruvgajjar
Posts: 46
★
I know most people aren't happy with the rewards because I was one of them and decided not to do more than one run. After I did my first run it was the most fun challenge I've seen recently. Personally I liked it more than I liked variant. If you go in with strategy and planning for each lane, doing 100% doesn't cost you more than 500-1000 units. Hardest fight for me was right side Thanos who consumed half of the total revives I had to spend. So wanted to stop by and express my gratitude for the challenge. Can't wait for act 6 now.