(Variant Quest)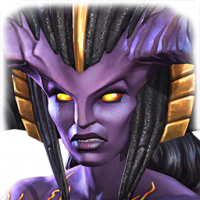 Snerp_City
Posts: 25
★
So I have done several post here trying to determine why I received a 7 day banned. At first I thought it was from have multiple device but Kabam insists that's not the reason. So I starting thinking what was the last thing I did and that was complete section 2.3 100 percent. I said why not. I have been working at it slowly and gifting event would give me the perfect opportunity to get through some of it.
So I started doing some research and asked a couple of friends and found some that had the same issue I did. Now I know some might say that I used a 3rs party software or mod but trust me I went through a ton of revives.
So I stumbled upon this and got me to wright up this post.
So if Kabam system is flawed I need my case review and overturn as there is proof that Kabam makes mistakes. I hope a Mod will now assist me in getting me in banned.
This discussion has been closed.