Bring Back RED OG DEADPOOL as an 4* version!!!!!!!!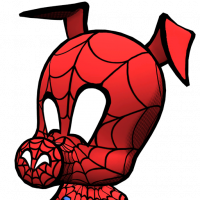 Deeparvi
Posts: 147
★
Dear Kabam,
Its a request from all of Summoners to Bring Back
OG RED Deadpool as an 4* Version Champion
either in
Arena or in some sort of package
.
Its being almost more than a year you have brought him back in the arenas as purchasing an 3* version of him gives summoners an access to participate in his arena, which unfortunately you have missed out on doing the same for this year.
Also with your latest unending Bug's in the game and only promises to fix without any TAT of resolution is making all of our summoners difficult to continue with this game.

Give all of us something to keep playing this game and by
Bringing back 4* RED OG DEADPOOL in the Arenas before your next PATCH UPDATE comes out
, will give positivity in the summoners to keep continue with this Much Loved Game..
Its a request on behalf of all us and you must give a thought and Implement on it!!!!!!!