**UPDATES TO ENLISTMENT GIFTING EVENT:**
To prevent exploitation, we will prevent new Accounts from being able to Gift enlistment crystals. We will also be taking action on those who are using 3rd Party Sellers, Bots and other farms to gift themselves mass amounts of Enlistment Crystals. Lastly, we will be adding an expiration timer to Enlistment Crystals. All unopened Enlistment Crystals will expire on Oct 18 @ 17:00 UTC. For more information, please see this post:
https://forums.playcontestofchampions.com/en/discussion/346104/updates-to-enlistment-gifting-event
What is the worst pull you have ever had?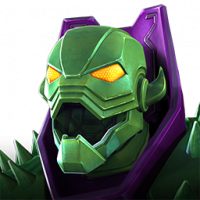 Sheer_Cold
Posts: 183
★
You finally get enough shards to open that 5* crystal you were anticipating, thinking of all the champions you would love to get, and the ones you wouldn't mind getting, adding more to the list of ones you'd love to get. You wouldn't even mind getting a dupe, even though you only have one other 5*. As the crystal spins, you play a tiny little drumroll in your head, watch it slow down, heart jumping as you pass a Blade. You come closer and land on... Captain America. CLASSIC. You upgrade, yah, but you think the entire time about how if you had one more chance you could land on a better one. You see your alliance members pulling Doc Ocs and other amazing champions, wishing you could trade. This is my story, I'm curious to hear yours. What is the worst pull you have ever had?