**KNOWN ISSUE**
Currently, Alliance Prestige (as it concerns Alliance Quests) is not taking Relic Prestige into account. If possible, we are working to address this for the next round of Alliance Quests but will have more information for you when it is available.
Wishlist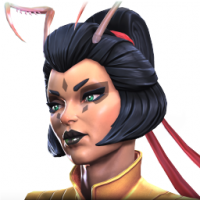 Bold_Avengers_786
Posts: 3
@Kabam
do you guys have any plans for Thor (infinity war) or Iron spider (infinity war). I really love these characters and i also want to see them in the game. So any chance of introducing these awesome champs?
This discussion has been closed.