**KNOWN ISSUE**
An unknown error has resulted in Grandmaster Gauntlet progress being reset for a portion of our playerbase. As a result, we will be temporarily removing the Grandmaster Gauntlet as a playable mode. The mode will be reinstated when the team has resolved the issues.
**KNOWN ISSUE**
There appears to be a bug causing missing VFX (visual effects) for a number of elements including traps, phasing and some blocking animations.
The team is aware and looking into the cause of the issue.
Couples who play together - share your stories!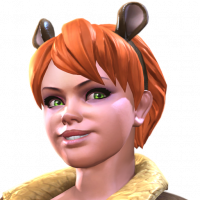 Kabam Lyra
Posts: 2,937
Administrator ›
★★★
Hey Summoners!

Valentine's Day is coming soon, and we want to celebrate the day by hearing from you. In gaming, the saying goes, "the couple that plays together, stays together." Many of us here at Kabam play The Contest with our significant others, and we were wondering if you do too?

We'd love to hear any fun stories you have about enjoying The Contest with your spouse or significant other. Any great tales of triumph alongside each other in AW or AQ? Stories of bonding over learning the game? We'd love to hear all about it!