Due to issues affecting Alliance Wars, Alliance War Season 36 will be postponed until August 19th, 2022 and the minimum number of Wars Summoners are required to participate in to qualify for rewards will be reduced to 4.

The currently active War will not count towards the Season.
Couples who play together - share your stories!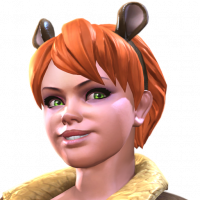 Kabam Lyra
Posts: 2,937
Administrator ›
★★★
Hey Summoners!

Valentine's Day is coming soon, and we want to celebrate the day by hearing from you. In gaming, the saying goes, "the couple that plays together, stays together." Many of us here at Kabam play The Contest with our significant others, and we were wondering if you do too?

We'd love to hear any fun stories you have about enjoying The Contest with your spouse or significant other. Any great tales of triumph alongside each other in AW or AQ? Stories of bonding over learning the game? We'd love to hear all about it!