UPDATE: A new Hotfix (v32.2.3) is now being released to address this issue. Please keep an eye on your App Store for this update to address the below issue.
We are currently experiencing an Error when Summoners view a Champion's Synergies while in the Champion Selection screen in Arenas and Duels. We are aware of this issue and are working on a Hotfix to address it. In the meantime, please avoid using the synergy menu to prevent this error and crash. We apologize for this inconvenience. Updates will be posted here:
https://forums.playcontestofchampions.com/en/discussion/293506/error-when-looking-at-synergies-from-champion-selection-screen
The last two event bosses have had performance issues for some.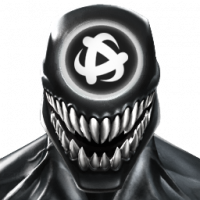 SparkAlot
Posts: 957
★★★★
The changelog mentioned "Performance improvements" for 21.3, but, what were they?
DarkHawk is still causing lag when this happens:
and it was reported by many people that this specific champ caused lag / fps drops when this turned on.
Now, with 21.3, Sinister is the new boss, yet, exact same problem!
They both have these effects that cause lag / slowdowns on multiple devices.
The devices were reported in the correct thread before, but, it really don't seem like anyone is monitoring them.
Every single other champ is fine. Modok's shield when engaged doesn't cause these kinds of performance issues. It is JUST DarkHawk & now Sinister as well.
Yeah, those that don't have issues, well, good for you, this thread isn't meant for you.
It isn't cheap phones (I wouldn't call $500 phones cheap) at fault either, or it would be happening on ALL the champs.
This thread is attempt to get some answers from Kabam, it is totally unfair when these two show up in AW, and we lose because of the performance hits these guys cause.
Isn't it possible to have a option in the game to tone down the visual effects that these two cause?
There is no other currently available way to avoid this, and reporting the same information again & again doesn't seem to be doing anything, and there is no feedback at all in those threads.
Just asking for some feedback here for those of us that have issues if anything at all is being worked on to fix these two champs, so they don't cause a unfair advantage when we run into them in AW?
This discussion has been closed.