**KNOWN ISSUE**
Some items are displaying erroneous star ratings. This seems to be happening most on items where typically there are no star ratings. We have found the cause for the issue and it will be resolved, targeting mid-late next week.
Unable to send messages to Friends, Global or Alliance chats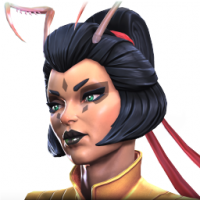 SDAATR
Posts: 70
As the title suggests i am unable to send any kind of message to anyone .. i have already restarted the game like 4-5 times but it's not helping ... Can a Mod help me here or I'll have submit a ticket??
This discussion has been closed.