The Art of Battlerealm giveaway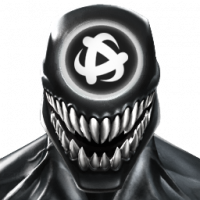 chunkyb
Posts: 1,438
Content Creator
Hey everyone!
Concierge is giving away a copy of the MCOC art book "The Art of the Battlerealm". This is a free giveaway in celebration of getting moved over to our new Concierge bot.
To enter, add the Concierge bot using the link below, then use the keyword GIVEAWAY to receive the entry link.
https://line.me/R/ti/p/@eky6152f
To those of you that know Concierge or me, this message may seem a little odd... But I've recently taken over at Concierge. The crew there has been awesome in helping with the transition. We'll continue to provide chats for game info and recruiting... As well as the helpful blasts and maps/links/etc you'd normally expect. We also have a few new projects we're working hard to get ready for you. "CHECK PM IMMEDIATELY" not included.
So, add the bot, keyword is GIVEAWAY. And good luck to everyone on the end of the season!