UPDATE: A new Hotfix (v32.2.3) is now being released to address this issue. Please keep an eye on your App Store for this update to address the below issue.
We are currently experiencing an Error when Summoners view a Champion's Synergies while in the Champion Selection screen in Arenas and Duels. We are aware of this issue and are working on a Hotfix to address it. In the meantime, please avoid using the synergy menu to prevent this error and crash. We apologize for this inconvenience. Updates will be posted here:
https://forums.playcontestofchampions.com/en/discussion/293506/error-when-looking-at-synergies-from-champion-selection-screen
FTP and PTW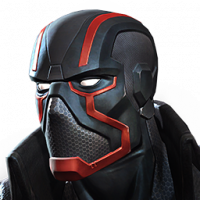 Bgunnnz
Posts: 22
Why do i feel like people who spend money on this game are luckier than people who dont. If I had the money to buy units I would but I have to buy new furniture replace all my stuff since I had a house fire in November and it still seems like I get crapped on for being ftp and not having any good champs.
This discussion has been closed.