Props to Kabam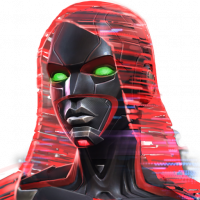 Jack_OHara
Posts: 92
★
... On another month of killer artwork. The sign-in screen is one of the best yet, in my opinion. I honestly wish I could swap it with the loading screen so I could see it more often.

They've been getting better and better too. Darkhawk looked great, and so did Havok. Really nice design to all of them.

There's definitely a lot of work going into the art of the Contest, which is really cool. I have screenshots of each month's loading and sign-in screens just as a record, and the inverted Captain Marvels design is one of my favorites.

The first F4 Silver Surfer screen was also really nice, so I'm looking forward to see what Kabam does with Annihilus and the Human Torch. Hopefully the great art keeps coming!