**HOTFIX AND GOODIES**
Our latest Hotfix is now live for both iOS and Android! Please manually update your game. Additionally, because of the bugs' impact on energy refill consumption, we have provided summoners with Energy Refills and a few other items to assist in the Contest! Sign in and check your messages now to claim yours!
UC Human Torch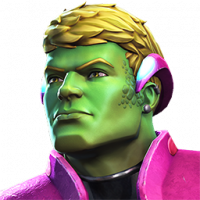 LordRaymond
Posts: 33
★
So... Any tips on how do you beat him? Can't use AA like I can in epic because of the debuffs node that increases power gain. Same with Void. Pretty sure Iceman gets shut down by torch. Rhulk is the only counter I've heard, but I haven't got on above the 3*. Any tips would greatly be appreciated!