Thoughts and surprises from rank 5 Hyperion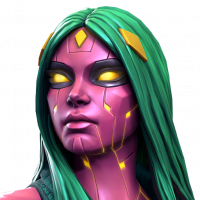 StarlordisWicked
Posts: 295
★
In a perfect world I would rank 2 a six star domino to use my tier 5 basic catalysts, but I don't even have a five star domino. But I decided to start ranking up the best champs i have that I use well in an aggressive play style. Hyperion got me through 6.1 unduped. I recently duped and then took my five star Hyperion to sig 100 and was amazed how much easier it was to get huge fury stacks. So I decided to rank 5 him.

Damage - massive. Took down winter soldier in 58 hits as my best, 80 as my worst (with team of Ronan + 3 BB). Got as high as 14 furies. Hit 98k damage on a 3 hit special 2. Took 12 percent of winter soldiers health in a special 3. Minus the furies damage is much lower, but it's easy to get them.

Healing - I was surprised to see I could heal from 62 percent all the way to 93 percent or so in one healing cycle. This is very nice toward the end of a fight and most god tier champs can't do this.

Power gain - I just hit special 3 as early as possible for long fights and his power gain is massive for the rest of the fight.

Special 1 - a good stack of furies and you can spam sp1 and really melt the opposition very useful since almost all bleed immune champs are not incinerate immmune.

He probably is not the very best use of a tier 5 basic catalyst. But I have already found a Lot of utility out of him. There are very few uncollected matchups where Hyperion and quake are not useful. I was just surprised that the healing was so high.

Anyone else enjoy rank 5 Hyperion or are you praying for a RDT one day to put it on Corvus instead?