Difficulty with two bosses in each quest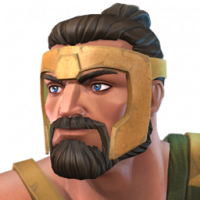 TX1600
Posts: 31
★
Why have you been including two bosses instead of the usual just one boss per quest in the last few event quests?
Most of us have trouble dealing with just one but now we have to deal with two?
The amount of units we have to use is too much in revives... this month for example we have thing and torch as two main bosses over 26 and 36 Pi in 3.1 eq.
Then we have torch and annihilator with amount Pi in 3.2 eq. It takes two champs to defeat each one and leaves nothing for the rest of the fights. You're making it way too hard for "most" of the player base. Same in last month and the month before. Dial it down a bit.