IMMUNITIES: Havok, Dormammu, and Ghost Rider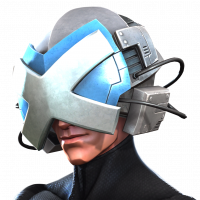 Richard_Pryor90
Posts: 3
First, I noticed while fighting Human Torch that Havok takes flame damage from Torch's Nova Flame debuff. He also incites the nova flame by increasing Human Torch's max temperature through his energy attacks. My concern is that this is inconsistent with Havok's character description. Havok's bio reads that he is INCINERATE IMMUNE. Now there may be an argument on the specificity of the debuffs. However, the problem is that the argument fails because it is inconsistent with how other immunities apply.
For example, Sabertooth is Coldsnap immune, but he is not specifically FROSTBITE IMMUNE. Nevertheless, Sabertooth does not take damage from the Frostbite debuff.
Similarly, and another example of specificity failing, is poison immune champions are immune to neurotoxin and spirit venom debuffs.

Next, Dormammu is on fire, all the time, so why isn't he incinerate immune? He's a utility champion, it's not like giving him an added immunity would make him so good that it would break the game.

Lastly, Ghost Rider, it's the same argument with Dormammu, but apply it to a flaming skeleton. Additionally, it's a flaming skeleton that is incapable of bleeding, so where is the poison delivery system? Once again, he is a utility champion and added immunities aren't going to make him overpowered beyond recognition.

Let's get a fix handled, that's all.