I don't get Blade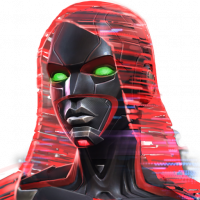 Jack_OHara
Posts: 92
★
As the title implies, I don't get what's so great about Blade. I've been playing MCOC for three years, so I'm not necessarily new to the game. But with most god-tier champions I have (Corvus, Void, Iceman, Domino, etc), it's really obvious why they're good.

Blade is a different story. While it may be because I only have him as a three star (all 4+ for the ones above), I don't understand what makes him good, and frankly, he seems super overrated. Bleed on block doesn't seem to be anything crazily special, so it seems like it's down to his Danger Sense, regen, and maybe power gain.

So why is Blade good? And, whichever of his abilities makes him great, why is it so much better than anyone else's? Or is Blade being surpassed by other characters that are similar to him, at least in the current game meta?

Thanks for any advice.