5* Feature Crystal Giveaway (CCP)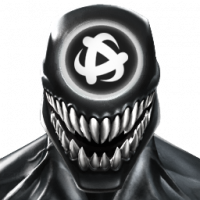 chunkyb
Posts: 1,432
Content Creator
Hey everybody
First, I'm the new MCOC Concierge guy. I took over back in the first part of March. Since then, our amazing team has been working to improve our services and maintain the things that everyone liked about Concierge from the get-go.
We've also been reaching out to other communities to build partnerships with the goal of serving the community in the best ways we can.
And now in celebration of Avengers:Endgame, Concierge is running a special event. This contest will run from April 24 until May 8 at 1pm EST. Concierge has gotten some prizes donated as a courtesy by Kabam, but this contest/event is in no way sponsored, endorsed or administered by, or associated with Kabam or Marvel.
To enter this contest:
1- Purchase your Avengers:Endgame tickets and save/print the tickets
2- Follow the Concierge Bot on Line at the following link:
https://line.me/R/ti/p/@eky6152f
3- Open MCOC on your device and pull up your in game profile
4- Take a picture showing your game profile and Endgame movie ticket together, and send it to the MCOC Concierge Bot
5- For an extra contest entry, follow
@MCOCConcierge
on Twitter and submit your pic there as well
We will draw 3 winners from the submissions we receive.
Prizes:
1st place- 1 5* featured hero crystal (the current feature crystal)
2nd place- 1 Terrific Tetra 4* crystal
3rd place- 1 4* crystal
Remember your pic MUST show your in game profile (with your Summoner name visible) AND your movie ticket. But PLEASE don't show your QR code on your digital tickets!
When sending your pic to the bot, it will reply "Command not recognized". Don't worry about that, we still see it being sent.
Winners to be drawn on May 9th.
GOOD LUCK EVERYONE AND ENJOY THE MOVIE!
Post edited by Kabam Kaylee on